Vaccine
Should Children Get Vaccinated? — Dr Fauci vs Dr Lavine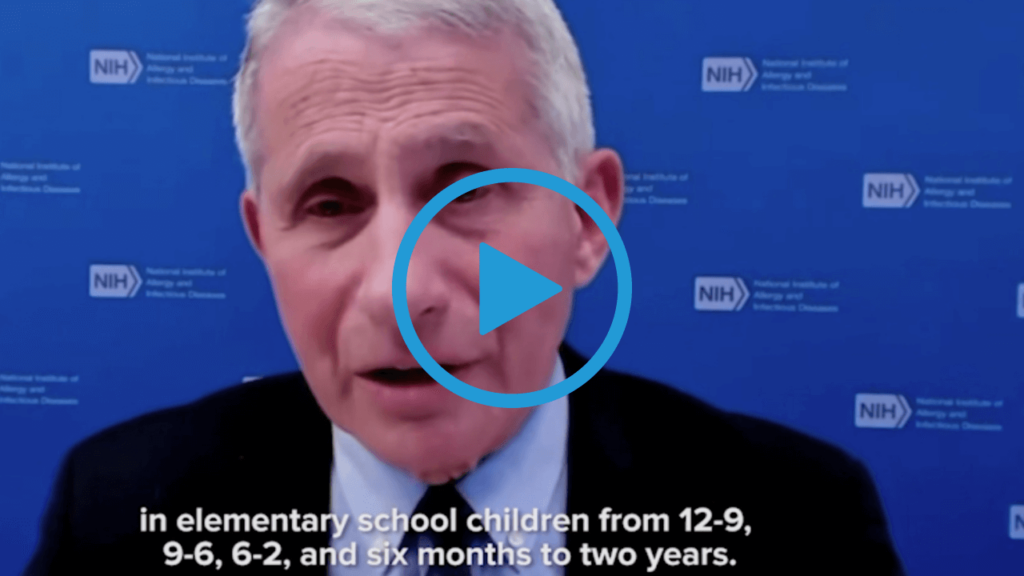 Watch ➥  LBRY  |  Rumble  |  Brighteon  |  Minds  |  Archive  |  YouTube  |  Twitter
Vaccinate Babies?
I woke to hear Anthony Fauci on broadcast television talk about scheduling to vaccinate children and babies! There is no logic or science to this. And every reason – scientific and moral – not to do this.
So I quickly looked up someone speaking science on the topic instead, found Jennie Lavine PhD, and placed her clip back-to-back with Fauci's non-scientific clip, resulting in this combined two-minute video.
I extracted her clip from The British Medical Journal's panel "Is Zero Covid possible?" (11 March, 2021).
I've uploaded the video to seven platforms, including those I loathe to touch, YouTube and Twitter, so that it may be spread as quickly and as easily as possible. Please share this post.
Please share across as many of the seven platforms above as you can, as well as into as many other platforms as you can.
If you wish to discuss the topic or the science, consider joining the Telegram Group.
P.S. If you believe that asymptomatic spread is a core driver of the disease, it is not – learn here (PDF).
Blog to Email
Join 7689 other subscribers
Information without censorship. One email, most days. No Spam.
Telegram
More Resources: